download
catalogue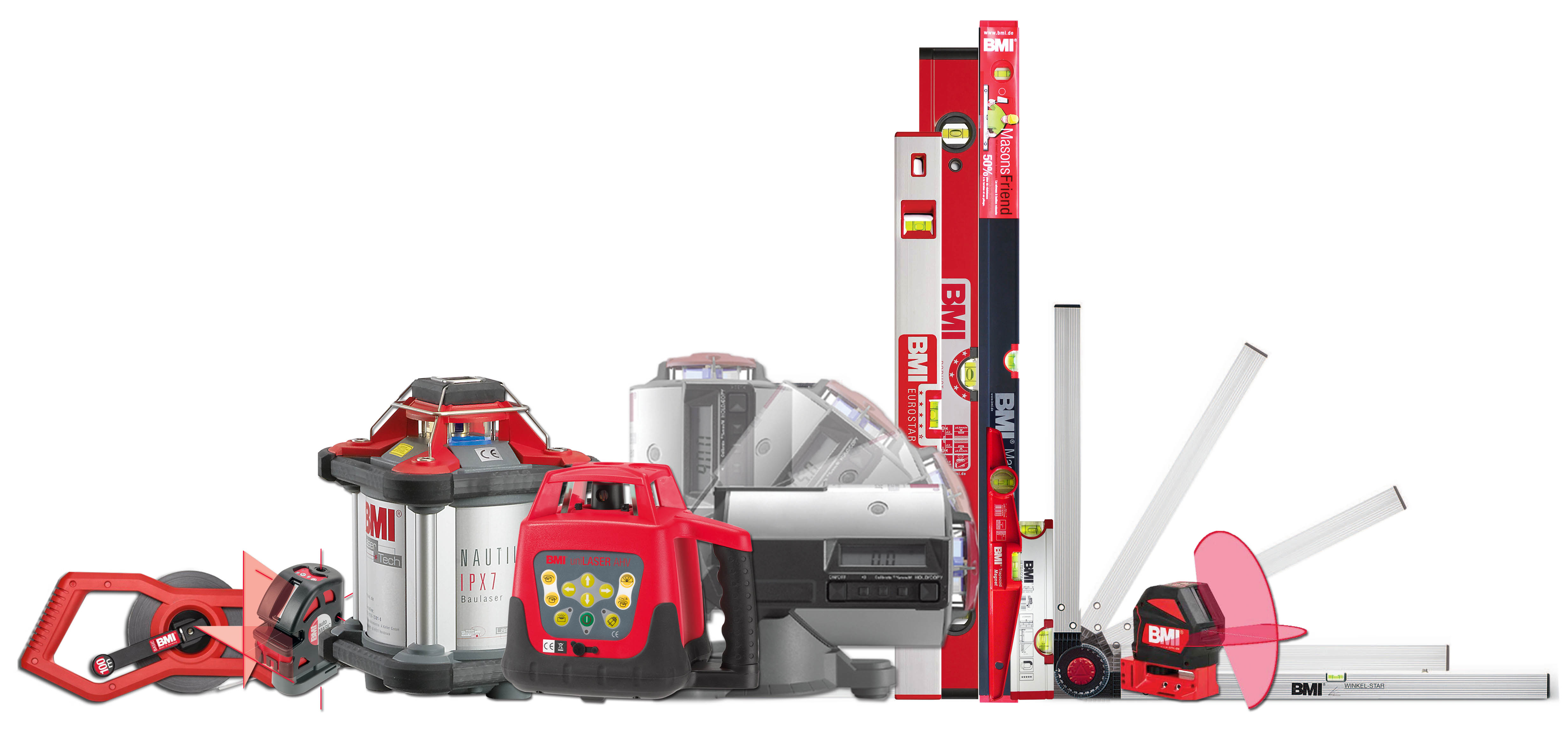 BMI
measuring instruments manufacture high-quality measurement tools for the most diversified applications.
These products meet the highest demands of construction and trade industry.
In addition, our mesuring instruments succeed in combining tradition and innovation.


BMI has been operational for 50 years. One of BMI's major intentions is to live up to the
reputation and tradition of the quality label "Made in Germany."
Since 1993, BMI has been one of the leading manufacturers in laser level technology.
A further indication of the continuous innovation are more than 40 active patents.

The product line includes:

Spirit Levels
Laser levels
Tripods
Rules
Measuring tapes
Tank dipping tapes
The WINKELSTAR foldable multiple angle square is a unique product.

View Winkelstar video





View

BMI

Construction laser levels videos:

NAUTILUS

IPX7

and the

topoMAT IPX5